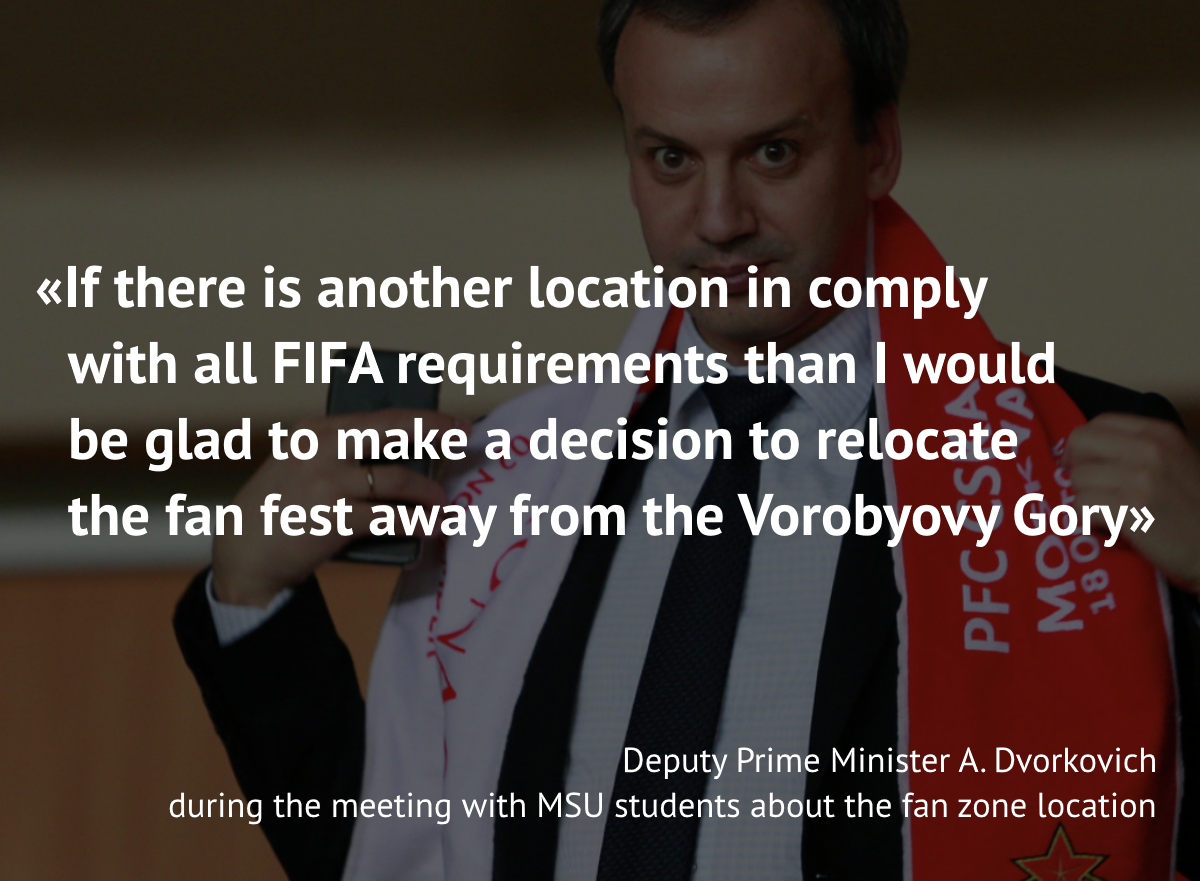 Head of the organising committee for FIFA World Cup 2018 Arkady Dvorkovich made a comment to the media that he agreed on the location of the fan zone with the students. That is not true. Our position is very strict: fan zone should be not be located on Vorobyevy Gory or anywhere near the Moscow State University.
Dvorkovich, Deputy Prime-Minister, said he will 'search' for alternatives during the meeting with students and that was the only that was agreed on (we have the audio record of this meeting). Neither 300 metres away from the Main Building nor any other option near the University is not appropriate for us.
Everything related to an agreement about fewer fan capacity or plus 300 metres from the University is absolutely untrue as well. This is not our demand and this plus 300 metres were already included in the initial plan.
Recently, we made several comments to the media to debunk all the lies
https://www.rbc.ru/rbcfreenews/5ae079719a794733372f1121
https://www.kommersant.ru/doc/3613936
https://sports.ru/football/1062582018.html
https://meduza.io/…/dvorkovich-fan-zonu-chm-2018-v-mgu-razm…
http://www.the-village.ru/villa…/…/news-city/310509-fan-zona