Students urge FIFA sponsors to take the Fan Fest away from the University
On March 26, students and alumni came with placards to Moscow headquarters of the FIFA sponsors. They protest against organizing FIFA Fan Fest right next to their university.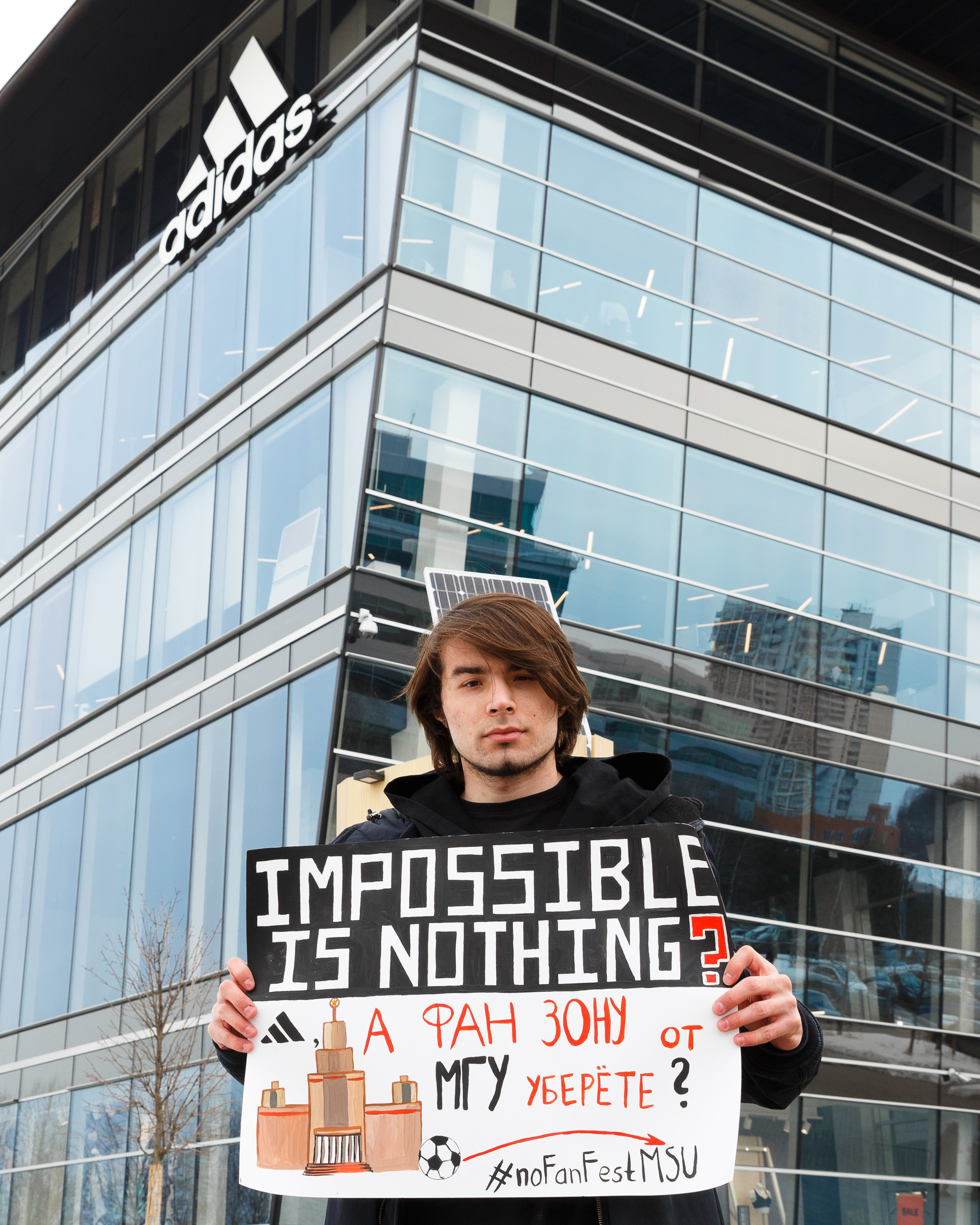 The Moscow State University community urges to change the location of the FIFA Fan Fest that is currently planned right next to the Main Building of MSU. The massive event for 25 thousand fans threatens the educational and research processes as well as the 6, 5 thousand inhabitants of the dormitories.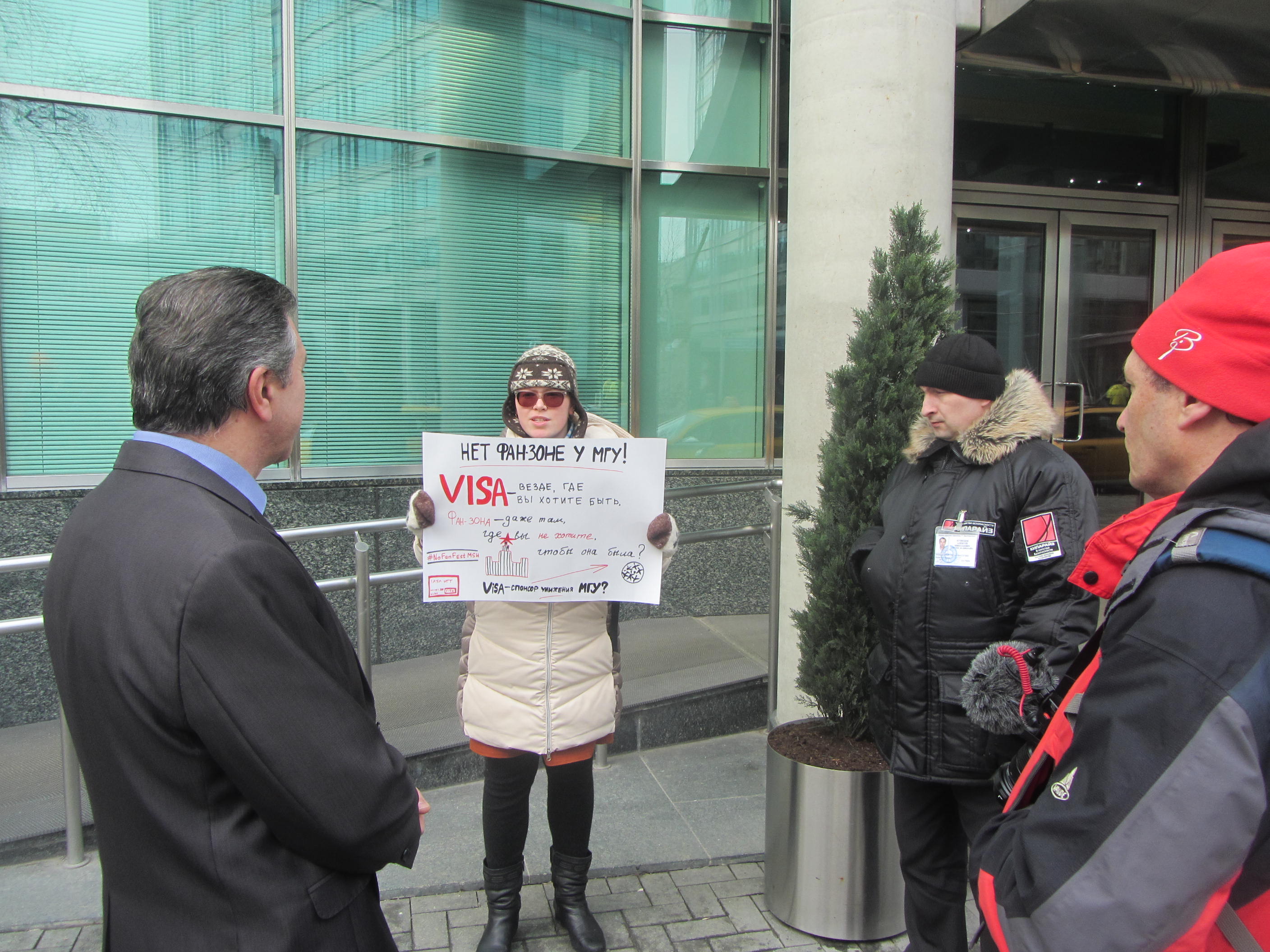 "Enjoy elsewhere" "MSU without Fan zone – I'm loving it" "Nothing's impossible? Can you take the fan zone away from MSU?" — those were the slogans of the pickets in front of Moscow headquarters of FIFA sponsors.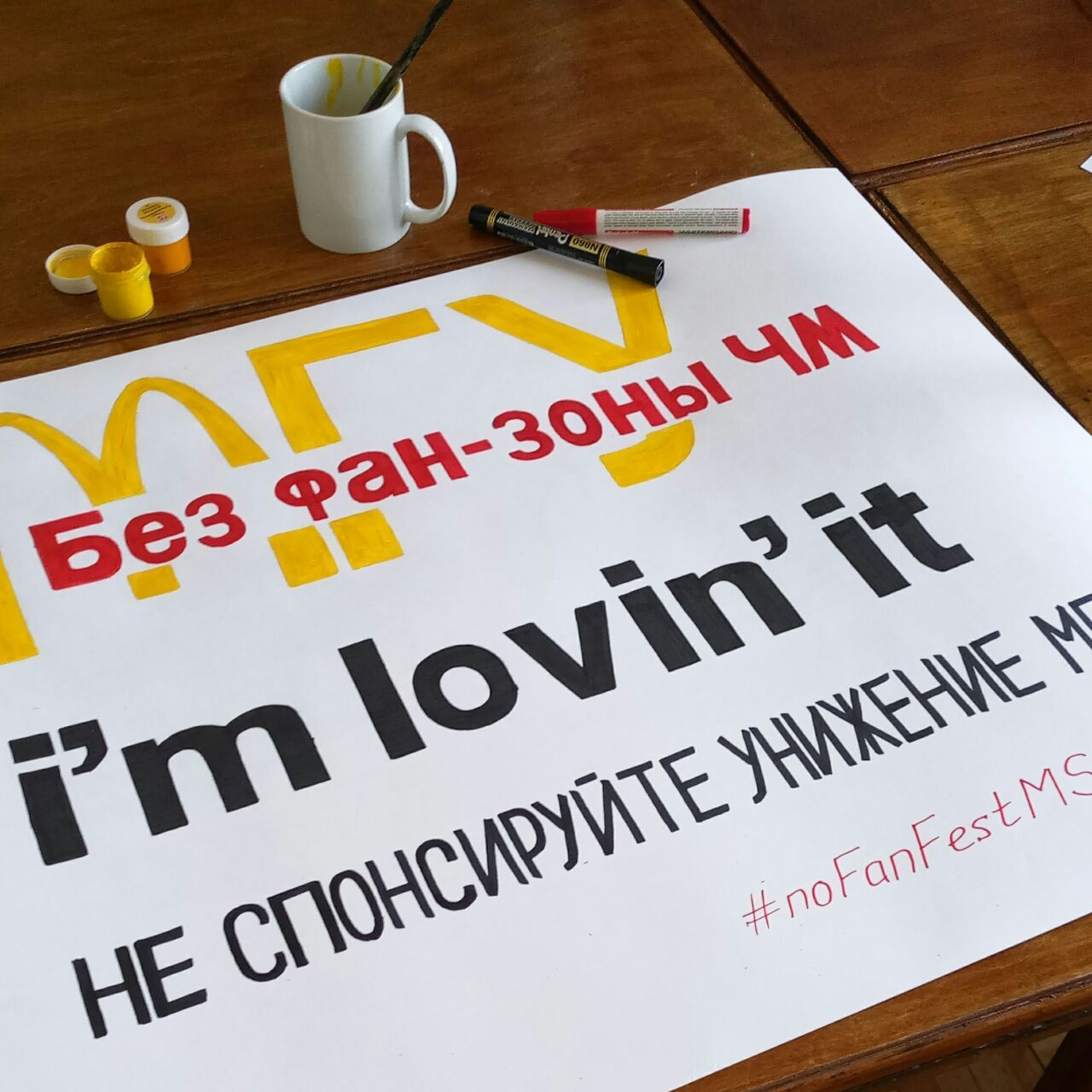 The Initiative group of MSU sent letters to 10 FIFA sponsors. The group emphasizes that using the University building as a commercial decoration and ignoring the opinion of the community is bad publicity. The Festival near campus "will cause the discontent and may provoke the students' protest actions", — warns the letter.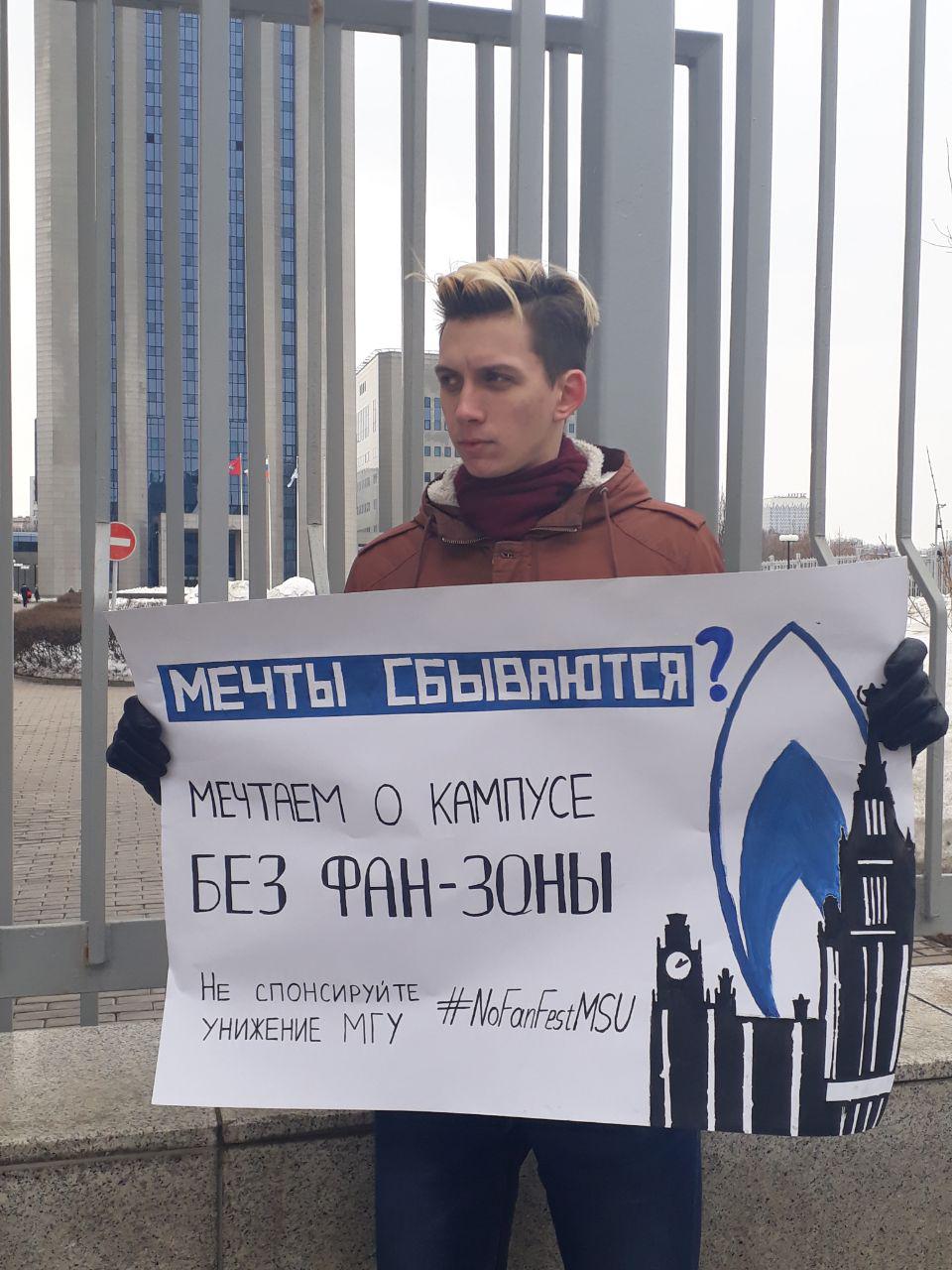 6 protest pickets took place in front of Moscow head offices Coca-Cola, Adidas, McDonald's, Visa, Gazprom and Alfa-bank. No executives came to talk with the protesters, however, the employees who heard about the issue for the first time showed spontaneous solidarity agreeing that university campus is surely no the place for the festival.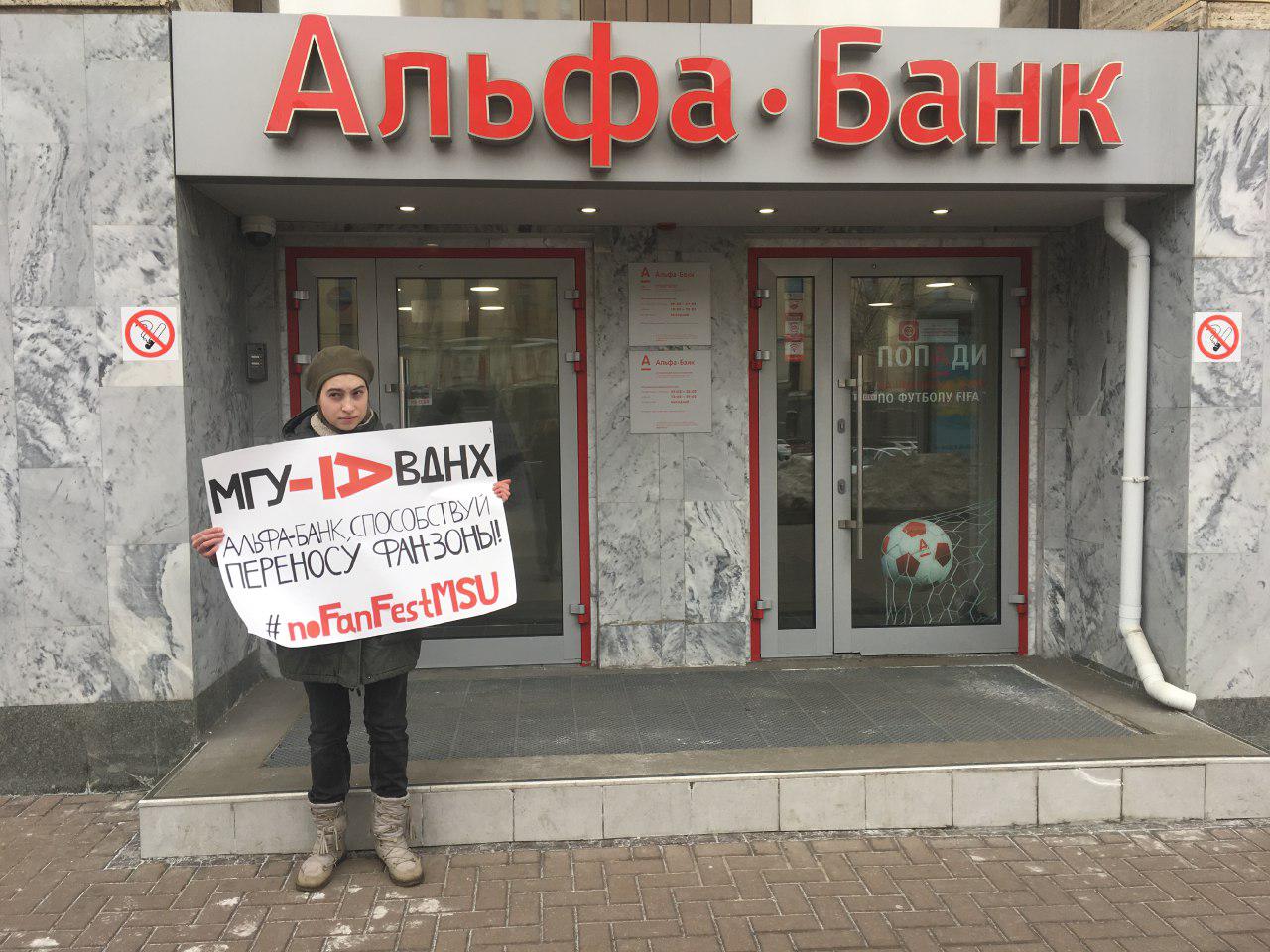 The Initiative group has already appealed to the FIFA President Gianni Infantino and the FIFA Ambassadors but got no answer. Over 4, 5 thousand paper signatures were left at the offices of MSU President V. Sadovnichy, V. Putin's Administration and mayor's office this February.
The initiative group says they will continue to protest and fight until the location of the fan zone will be changed. "The current location is a humiliation to the whole academic community", — say the students and alumni.